From being fraud-trapped to becoming best PSBs; this bank has turned stones in 1 year, should you buy stock?
The best performing bank is not SBI or Bank of Baroda, but the fraud-trapped Punjab National Bank (PNB). It was last year in mid February, where a scam broke-down creating massive panic among investors of PNB. The lender which was among top state-owned banks became a nightmare and among the most failure story of this industry. Why? PNB was sitting at over Rs 14,000 crore fraud, which was mastered by renowned jewelry makers Nirav Modi and Gitanjali's owner Mehul Choksi. The sad dilemma of PNB was such that, the bank was fooled by its own top level former employees whose hands were also involved in creating this fraud.
But PNB, had to do to survive and make sure it remains a good bank, which is why, in 1 year the bank posted losses and increased higher provisions for stressed assets. Looks like hard work has finally paid off, as PNB has become the best performing bank.
According to EASE (Enhanced Access and Service Excellence) index prepared by Indian Bank Association (IBA), it is PNB who has topped the list of best performing bank among PSB. This was followed by SBI, BoB and Oriental Bank of Commerce.
PNB became a star bank in three out of six key areas namely responsible banking, credit growth and customer responsiveness. Also, this lender was seen to perform best practices when it came to stressed asset management, the index revealed.
The massive turnaround of PNB! 
In February 2018, PNB revealed that, one of its former employees provided Nirav Modi and his associates with guarantees to obtain loans from abroad. The bank officials reportedly managed to misuse the SWIFT network to transmit messages to other banks bypassing the core banking system (CBS), keeping the bank management in dark.
The quantum of loss from fraud was such that, PNB had to even report losses in its earnings for FY18. As on March 2018, PNB posted a net loss of Rs 13,416.91 crore during fourth quarter ended March 2018, compared to net profit of Rs 261.90 crore in corresponding period of previous year.
The losses was due to increasing its provision for stressed asset arising from the fraud. Provisions came in at Rs 20,353.10 crore in Q4FY18 increasing by 253.75% versus Rs 5,753.51 crore in Q4FY17. Meanwhile, Gross NPAs were at Rs 86,620.05 crore up by 56.43% from Rs 55,370.45 crore in Q4FY17. In percentage terms, gross NPAs stood at 18.38% in Q4FY18 versus 12.53% in Q4FY17 and 12.11% in Q3FY18.
Since then, a lot has changed in PNB!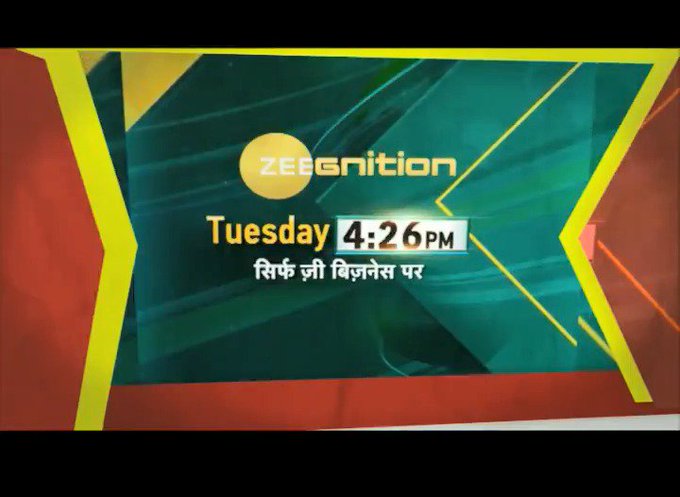 Because of the fraud, PNB was just few days away from being added under RBI's prompt corrective action (PCA) framework, which meant doing business in the bank was a risky task. However, the bank's method of recovering from losses, has saved the bank.
PNB's stressed asset which stood at 18.38% in Q4FY18, came down to 17.16% in Q2FY19 and further to 16.33% in Q3FY19. This reflects the bank's strength in recovering from critical gross NPA.
Moreover, the provisions which PNB made over Rs 20,000 crore in Q4FY18, came down to Rs 5,758 crore in just one quarter in Q1FY19. As on December 2019, PNB's provision now stands at Rs 2,754 crore which is even lower than before fraud came into limelight.
Hence, PNB has now become the most efficient bank in the industry.
Should you buy the stock?
Sharekhan says, "PNB had come close to being placed under the Reserve Bank of India's (RBI) prompt corrective action (PCA) framework, but its recent recovery and controlled slippages have helped it in avoiding it. Following the fraud, PNB has done significant amount of business and process enhancement/upgradation to mitigate operational and credit risk, which we believe is a positive. Underwriting standards as well as risk management are much needed to improve in most PSU Banks, and PNB improving on those parameters is a positive."
Going forward, Sharekhan says, "considering the capital position and asset quality scenario, we opine it would be safe to assume a muted growth outlook for the bank, with more focus instead on capital conservation for the near term."
PNB trades at reasonable valuations of <1x its FY2020E book value, as valuations reflect market concerns over growth and asset performance. Following which Sharekhan upgrades its  rating to Buy on the stock with a revised price target (PT) of Rs 85.
In terms of overall state-owned banking space, as per the index, PSBs have witnessed quite an impressive recovery in their asset quality. As on December 2018, PSBs NPA recovery came in at Rs 98,493 crore up by 27% from Rs 77, 563 crore recovered in FY18.
["source=zeebiz"]