In Mumbai, this real estate developer is offering Cricket Australia's residential coaching programme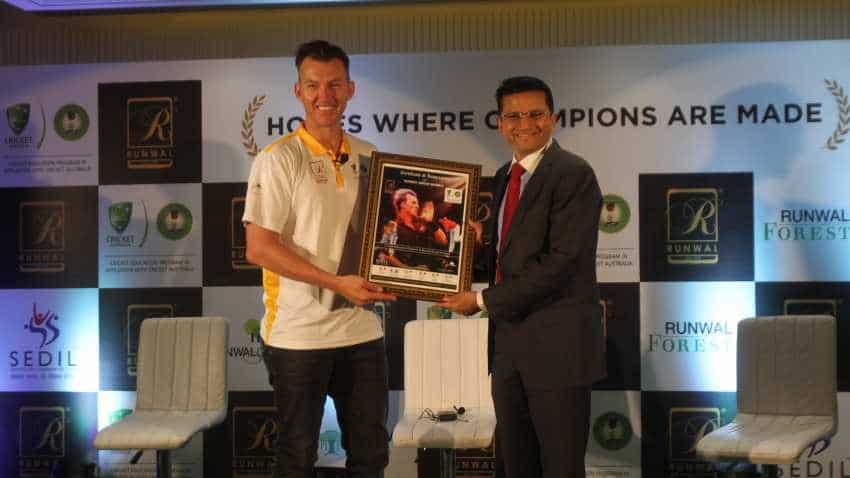 Cricket Australia (CA), the governing body for professional and amateur cricket in Australia, is bringing its expertise in residential cricket coaching to Mumbai. These days developers are going way beyond from not only promising quality homes but also healthy and green living through offerings like sports infrastructure, recreational spaces, themed gardens, etc. Runwal Group, one of Mumbai's leading and reputed real estate developers has announced that they will be providing Cricket Education Program (CEP) developed, designed and validated by Cricket Australia (CA) across their projects – Runwal Forests, Runwal Greens, Runwal Gardens and other projects. The program can be availed by the occupants of the project, subject to occupants qualifying as per criteria set out for each level in the training.
Cricket Australia has executed an agreement with Fourth Dimension International Limited (FDIL), who are engaged in sports education and has necessary expertise contacts, knowledge and ability for implementing CEP globally. FDIL has transferred the rights to Sports Education Development India Limited (SEDIL) to operate the CEP through the auspices of the "Cricket India Academy" (CIA), said a release.
SEDIL will conduct Cricket Education Program and do the yearly assessment of the participants enrolled under CEP.
CEP is a sequential coaching program starting from the age of 9 years to 14 years. The participants will be awarded 'Certificate of Cricket' from Cricket Australia & FDIL on yearly basis. Further,
SEDIL will provide trained coaches for conducting the CIA program and shall also provide training and coaching material to the coaches to conduct the CIA program. It is also entitled to conduct daily operations including overseeing the execution of the CIA program, monitoring the performance of coaches and monitoring participants' progress.
Former Australian Pacer Brett Lee who was the centre of attraction of this event shared his thoughts on this kind of association. Lee said, "It's a great initiative to nurture the potential of talented young cricketers. I am so excited to see them being given an opportunity to further enhance their skills in all aspects of cricket. I hope this initiative by Runwal Group is replicated at many more locations."
Subodh Runwal, Director, Runwal Group said, "We at Runwal Group believe in healthy and active living which is reflected in all our projects. This coaching program at our projects will provide a golden chance for all the young cricketing minds as they will be trained under renowned cricket coaches/players which will also give them a world-class experience and help in producing new champions. It is a great opportunity for kids staying in our residences."
Commenting on the association, Abhishek Shekhawat, General Manager, Franchisee & Game Development at Sports Education Development India Limited said, "We are glad to be associated with Runwal Group and bring such high standards of cricket education and training through Cricket India Academy's program. Hopefully, this trend will catch on and more such opportunities are created for children in our cities."
["source=zeebiz"]